About us
CreateWeb is a small web design and programming business with a personal touch, led by Rainer Haage, a seasoned web design expert. We offer bespoke web design and custom tailored web programming solutions in Worthing, Sussex and all over the UK.
We are a network of friends who are as passionate about their work as only a group of entrepreneurs can be. Well connected individuality instead of just team work. That very much captures the spirit of createWeb.
Rainer Haage launched createWeb in 2001 in Berlin.
2009 he started to engage in mobile app development by joining forces with the very creative game developers of the Canupa collective.
In 2011 createWeb moved to Hamburg to continue the app branch in a prosperous cooperation with the corporate publishing agency Claim, to produce some outstanding corporate apps and web solutions for companies like the Otto group, The UBS bank, The comdirect bank, Lekkerland, Siemens and many more.
2014, on a visit to New Zealand he joined forces with German-Newzealander Britta saxer, founder of Saxer Design in Auckland, to forge yet another successful cooperation.
2019 createWeb moved to Worthing, West Sussex, United Kindom.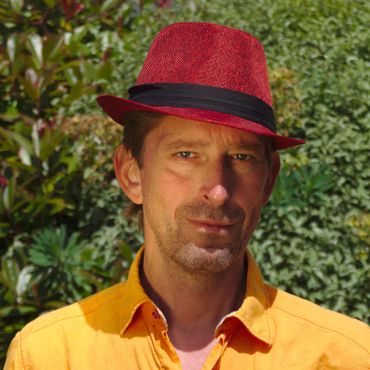 Rainer Haage
founder and owner of CreateWeb.
Over 20 Years of experience in web design and programming.
Our network
Some of the partners we work with:
Bartholomäus Schülke - medienlounge.de - Produktion interaktiver Medien
Sales, marketing and project management - Hamburg, Germany
Britta Saxer
Layout and design - Auckland, New Zealand
Lee Milner
Photography in Worthing, West Sussex
Sebastian Vollmert
Photography in Hamburg
Frank Becker
Copywriter (german)